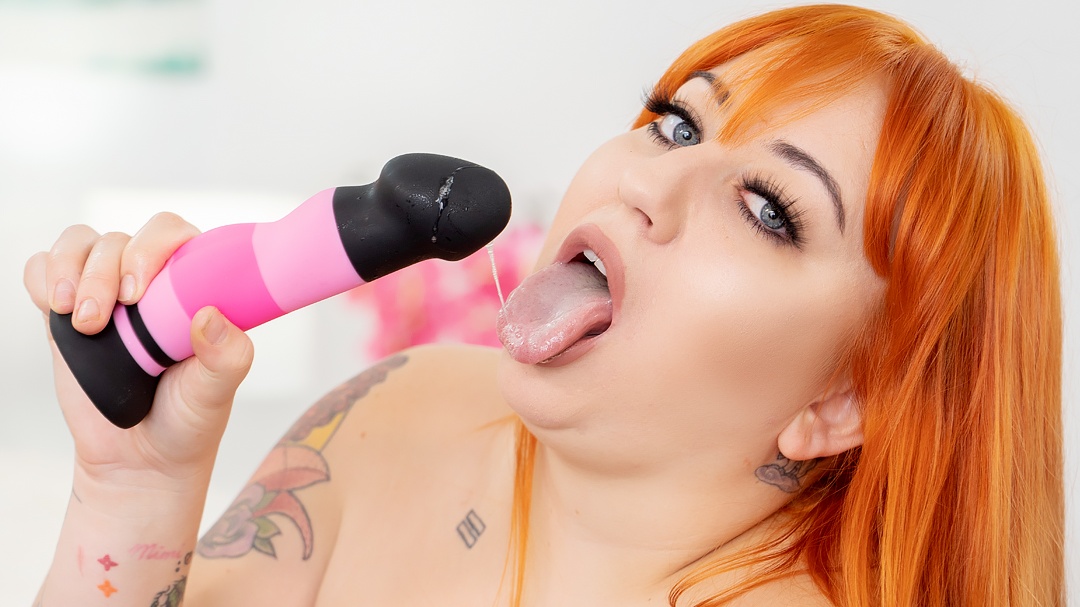 Welcoming you as she flaunts her the bright strands resting on her shoulders, hairy redhead BBW Kendra Lee Ryan is here to please, and she most certainly does not need any partners. She has done her due diligence before stepping into the bedroom. And it easily shows once you see the extra-skimpy pair of underwear she chose for tonight. He large natural boobs are restrained by a sheer black bra that allows for a premium view of her erect nipples. The many strings holding the bra tight serve to show how heavy the load it's carrying really is, and also give off a most lecherous vibe. As for that matching black thong she is wearing at the bottom. Well it is hard to call it "underwear" when there is so little fabric that it barely manages to cover anything at all. Not that anyone is complaining, of course.
Tagging along for a solo ride with a hairy redhead BBW
The outfit itself was probably enough to help any undisciplined penises in the audience stand up in reverence for Mrs. Ryan. But for those extra-stubborn members out there, she still has a lot in store. The hairy redhead BBW starts off by lasciviously playing with her hair and boobs. She squeezes the two jugs and makes them bounce up and down in an erotically hypnotic motion. Then she turns around, showing off her fat ass as she begins to twerk on the bed. Throughout the entire process, Kendra's lewd words serve to only enhance the arousing nature of every move she makes. After finally removing her bra, and putting those fantastic milkers on full display, she is now ready to get serious. Thus she proceeds to rub her hairy muff, then produces a unique sex toys which she uses to fuck herself till orgasm.