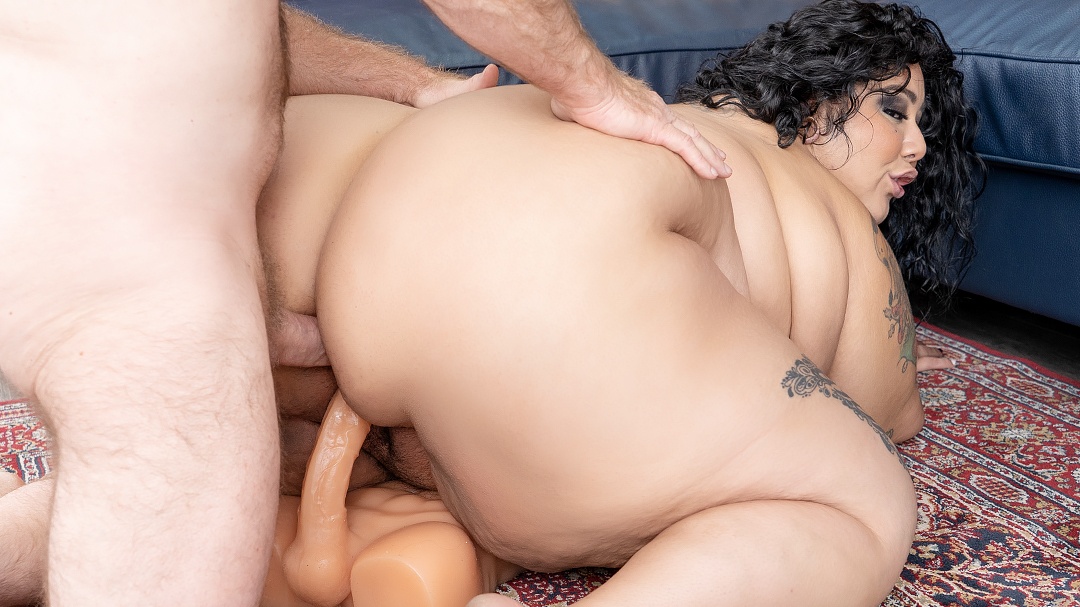 When Jay rang Asian SSBBW Crystal Blue asking if she would like to star a scene with him all the way down in California, he did not really have any expectations about her agreeing to it considering just how short-notice the whole thing was. Even if he lucked out and the plumper happened to not have any plans in the next few hours, it would still be nearly impossible for her to make it on time, especially considering she would be driving her way there. Against all odds however, not only was Crystal down for it, she also Need for Speeded her way to the set and managed to arrive a bit early even. The long drive did take its toll on her though, and by the time she entered the building, she was desperate for just about anything with a phallic shape to help her blow off some steam.
"Chad" meets Asian SSBBW Crystal Blue, and her hungry hungry cunt
The porn deities answered the mega fat slut's pleads, for the moment she walked into the set, she just happened to find a large lifelike sex doll sporting a huge rod. Minding her manners as all well-behaved nymphos do, she introduced herself to it as the infamous Asian SSBBW Crystal Blue, known for her insatiable desire for cocks that can keep up with her size. Seeing as the rubber man is not particularly talkative, and unfortunate consequence of not having a mouth. The fact that it's an inanimate object does not help matters either. Being generous as ever, Crystal grants the well-endowed torso the name "Chad", and proceeds to ride its dong without warning. Jay then walks in on the two, and instead of ruining their fun, suggests that he can join them for a pseudo threesome. Pleased with the offer, the king-sized slag pleasures both her lovers till climax.