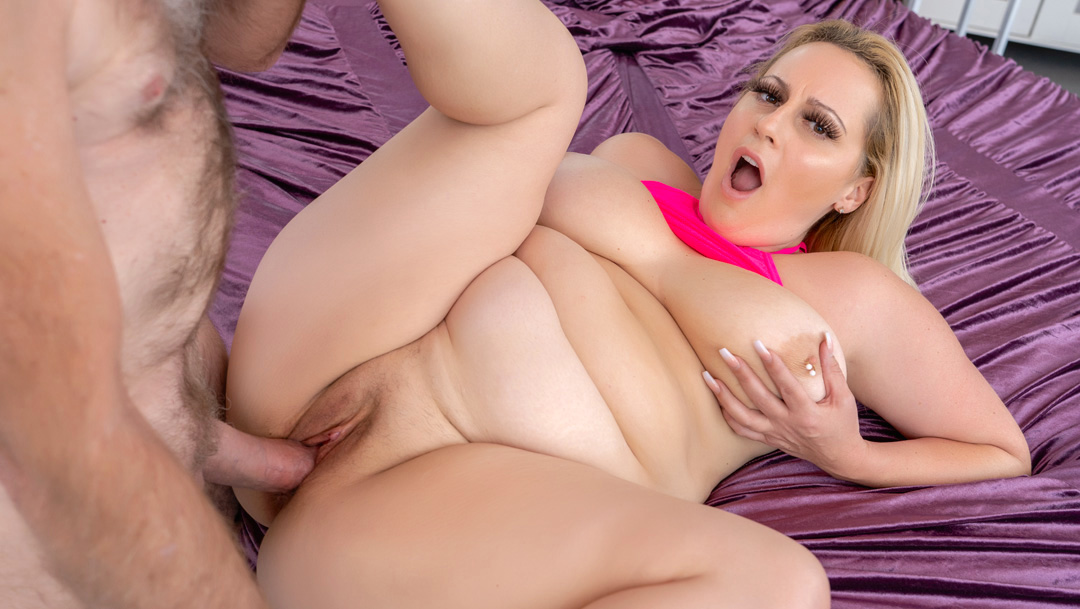 Dressed to impress on her first date with a man she met online, white BBW Amber Kush is looking to score tonight. His profile on the dating site said he was packing some considerable heat. And the wanton blonde would very much like to see that big cock he promised in action. With the action preferably being her pussy getting dicked down senseless till she orgasms all over the shaft inside of her. Considering all that is going on with the world, and while neither of them bothered to bring a condom in case their night goes well enough to have a happy ending, they still would rather pretend to follow the guidelines and wear a mask, indoors, with only the two of them around. Aside from the cloth on her face, Amber is wearing an almost-transparent lubricious pink outfit that barely covers her curvy body and juicy assets.
The right way to end a night out with a white BBW
If the slutty crop top and skirt were not suggestive enough, the fat vixen is also making sure to be as flirty and touchy as possible with her lucky guest. Fortunately for both of them, the chap is not some dense inexperienced introvert who cannot take a hint to save his life. And his reward for not wasting Amber's time is a torrid night with a white BBW. She escorts him to her bedroom and they instantly let go of the casual barriers between them, instead opting to provide each other with as much pleasure as humanly possible. Starting off by worshipping every inch of her fine body, the guy then pulls down his pants and releases his phallic monster. After a well-executed oral performance, Amber takes her place on top of pole she worked so hard to erect. Their steamy time together ends with cum drenching the plumper's boobs.