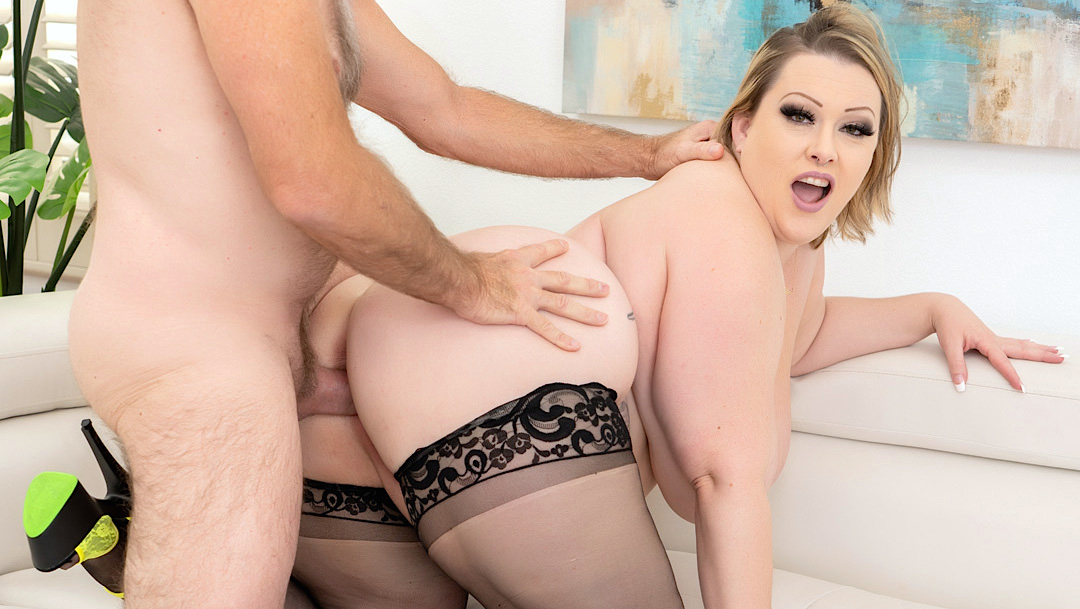 Having been with his thick BBW girlfriend Bunny De La Cruz for a couple of months now. It is finally time for Jay to introduce her to his parents. He is somewhat anxious despite his age, or perhaps because of. Considering it is long past the stage in his life where he's supposed to settle down and start a family. However, he really thinks he found his second half this time. After all, nothing screams "This one's a keeper!" like a curvy babe who's always down to fuck, and enjoys swinging more than she does going to brunch. And with all the dating experience the older chap has accumulated over decades, he knows better than anyone that not every day do you meet a chick who will let you rail other women right in front of her (with the added caveat that she will be getting pummeled herself, of course).
Every situation leads to sex when you're dating a thick BBW
It seems there was a slight calendar mishap on Bunny's part. As the plumper knockout seems to have mixed up the date of meeting her man's parents with that of a wild swinger party they were planning to be part of. It all becomes clear once Jay sees the thick BBW walk into the living room dressed like the type of woman you expect to see standing behind an off-licence at 2 AM. The guy knows there is no point in frustration or complaining. Instead, he would like to make use of this opportunity to fulfill some urges keeping him tense since he woke up this morning. And after worshipping Bunny's exquisite body, and being rewarded with a grade-A blowjob. He strips her down to her stockings and heels. His parents can wait, he has a much more important appointment with a fat pussy that's begging for a drilling.