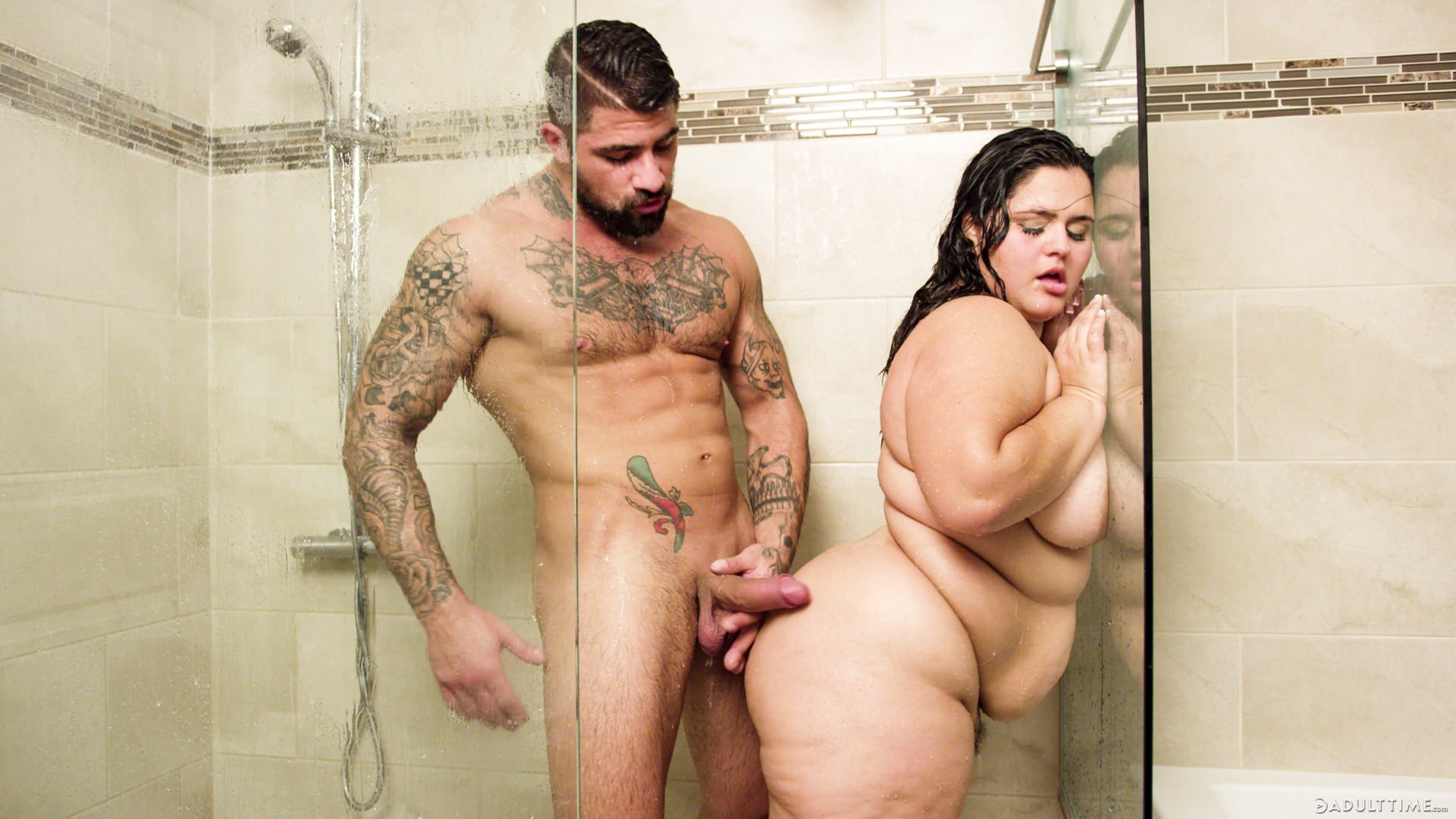 Latina beauty Karla Lane is one thick ass BBW who needs a real man to satisfy her. Wearing a super sexy lingerie set, she stands in front of the mirror admiring her incredible curves, before starting to strip down for a shower. With her extra-large assets all out on display, the chubby brunette walks into the shower. The hot water flowing down her glistening skin makes her feel a certain kind of way, and she finds herself unconsciously reaching for the hairy muff between her legs. The fat belle rubs her clit as she runs her other hand all over her body, touching herself has never felt so good. Meanwhile, Karla's BF, Alex, walks into the bathroom. Oblivious to what's happening right next to him, he washes his face. But the sound of cascading water mixed with the moans of a lustful siren quickly grabs his attention.
Wet passionate fucking for a thick ass BBW
Lured in by the sound of pure desire, Alex takes off his shirt and directs his attention to the thick ass BBW who's too busy flicking her bean to notice his presence. A single tap on the glass is enough to snap Karla out of her libidinous haze. And the sight of her muscular hunk of a man staring at her with carnal eyes is more than a welcome one. After exchanging a kiss with his chunky princess, Alex steps under the shower with her. The stud pushes her against the glass as he fondles her breasts and caresses her soft body. The plumper then gets on her knees, satisfying her lover with her mouth, and he returns the favour by burying his face deep in her bush as he eats her out. What follows is 15 minutes of pure passionate sex that ends with cum inside Karla's mouth.