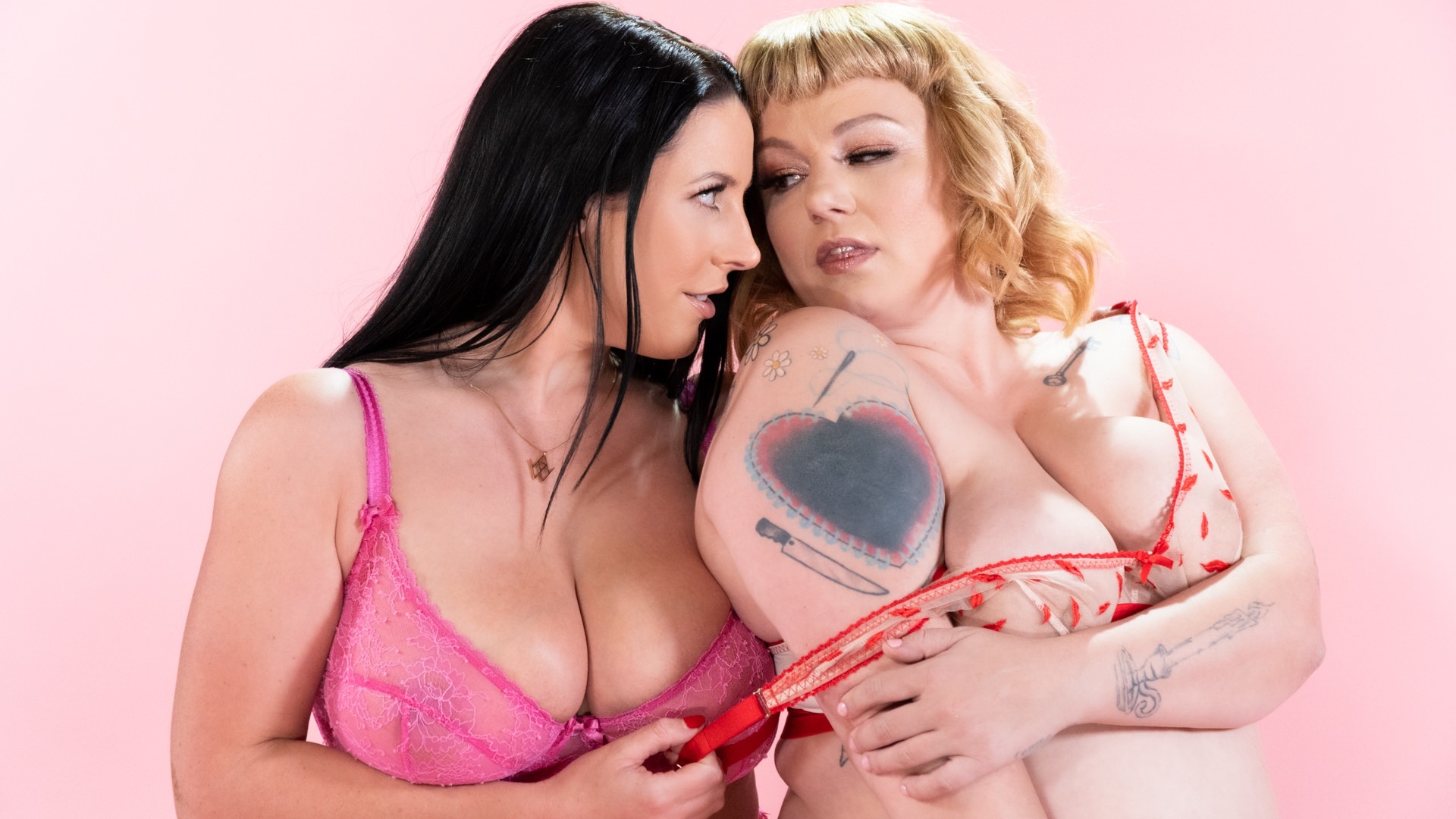 Looking to shoot some sizzling blonde BBW porn with a girl as her costar for the first time, cutie Courtney Trouble couldn't be more excited. Her elation is quite understandable, seeing as the babe who will be joining her for this scene is none other than adult film legend Angela White, who has risen to smutty fame in an unprecedentedly short amount of time thanks to those phenomenal natural jugs she has become iconic for. For someone like Courtney to share a shoot with such a superstar, and better yet have it be only the two of them there, is a dream come true for her. Because even though the fat sweetie has been in the lewd business for almost two whole decades now, like many +18 performers her size, she never got the chance to reach a more mainstream audience. But her fortunes are finally about to change today.
Shooting some lesbian blonde BBW porn with a superstar
The two newly-introduced bombshells prepare for their special scene by picking their favourite, spiciest lingerie. They talk about their long-standing admiration for each other as some insightful BTS footage plays, setting up the mood for a very personal type of blonde BBW porn video. At long last, it is time for the good stuff. Angela sits and waits for her heavyweight lover to walk in. Once Courtney arrives, she shows her idol how confident she is by taking the lead. The hot plumper makes Angela her obedient sex toy as the two of them swap places. They then take turns diving between each other's legs, lustfully feasting on pussy like it's their last meal. Pushing things a little further, Courtney pulls out a denma vibrator and pushes it against Angela's clit, in the meantime she uses her other hand to fist the busty Australian's cunt wrist-deep.