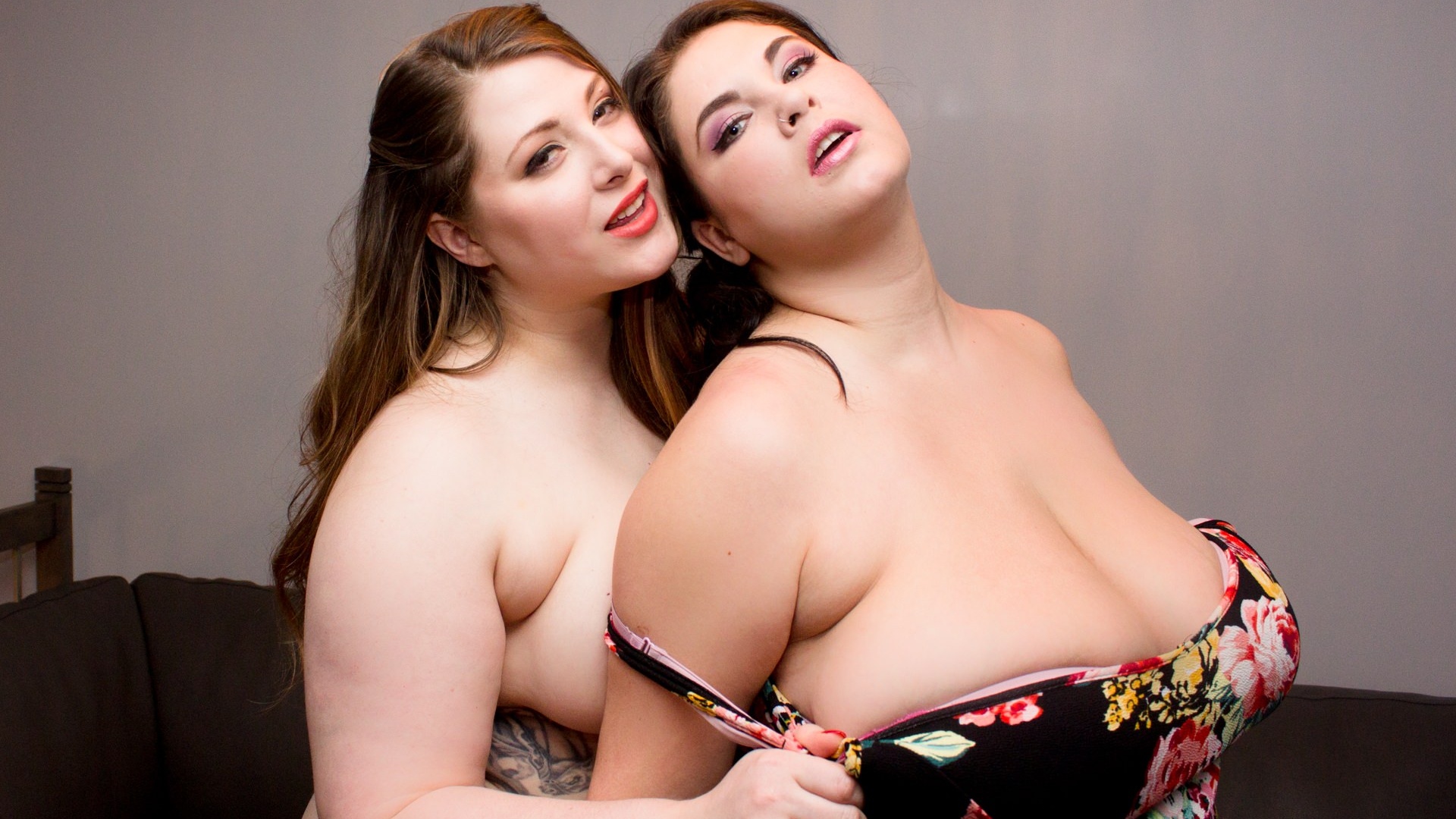 Stunning Estella Bathory is shaking her BBW boobs and ass to some trendy pop song while cleaning up the apartment. Wearing nothing but a thong that makes her fat ass pop, and a crop top to turn up the heat up even further, her playful dance moves are definitely a sight to behold. With the sheer naughtiness emanating from the living room, Estella's curvy lesbian lover, Mischievous Kitty, who's watching porn in the adjacent room, finds it hard to keep her eyes on the screen. Feeling unable to resist that phat yummy booty bouncing around mere meters away from her, she thus leaves all her lewd browser tabs open, and sneaks up, or rather walks up, to the carefree plumper. The two bombshells sit on the sofa and talk for a bit. Kitty then opens up to her partner about lacking the confidence to let loose like she does.
Two extremely fine pairs of BBW boobs
The sweet brunette reassures her GF and helps lift her spirits, telling her that she's way hotter than she thinks she is, and that self-esteem issues have no place in the mind of someone like her. As the chat drags on, the babes find themselves inching closer to each other, and the longer their eyes lock, the more inevitable a passionate kiss becomes. They snog fervidly as they help each other get naked, taking the time to enjoy each other's BBW boobs in the process. With both of them down to their cute panties, Estella starts playing with her lover's pussy, before taking off that last bit of clothing on her. The heavyweight goddesses then take turns orally gratifying each other. To finish off their steamy activities, they spreads their legs wide and cross them together, allowing them to ardently scissor their way into a perfect mutual orgasm.